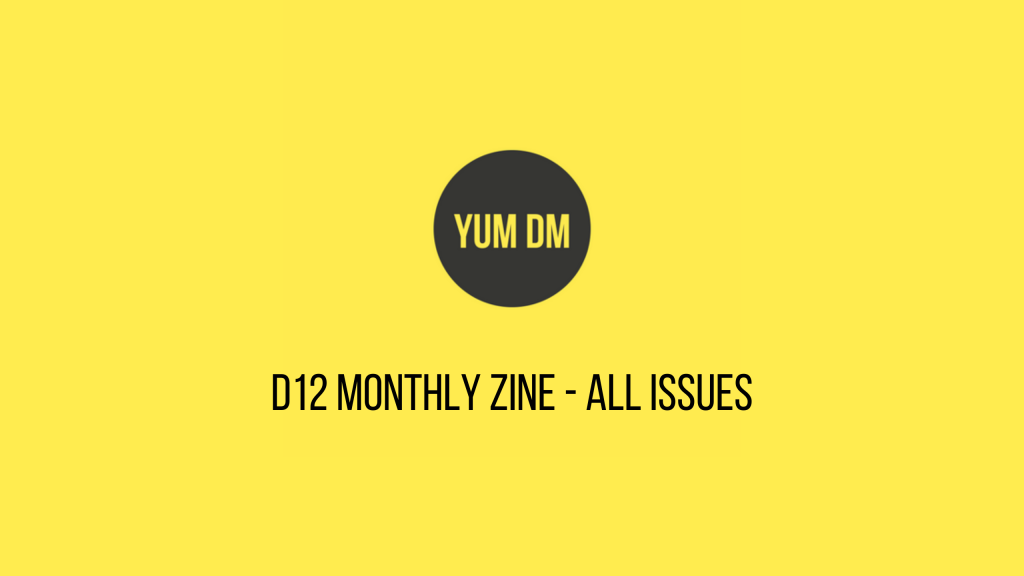 Below you will find all the currently released d12 Monthly, D&D zines. All are free.
If you want to help keep these zines free or feel like supporting me, then become one of my patrons. For a couple of dollars a month you get some cool content and help the zine to grow. Neat, huh?
Click images for access to the zine.
Issue 5 – Divine Magic Issue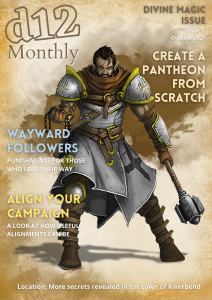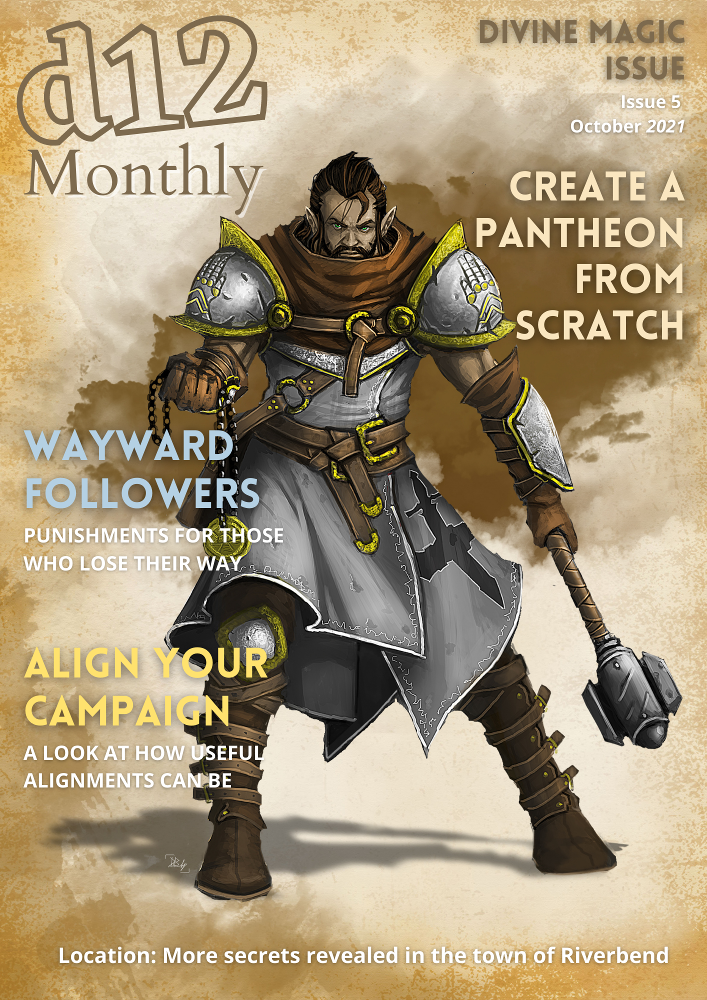 Issue 4 – Arcane Magic Issue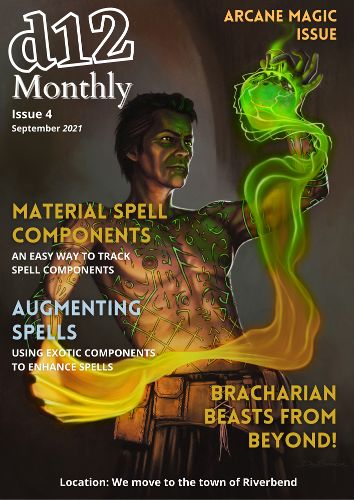 Issue 3 – Combat Issue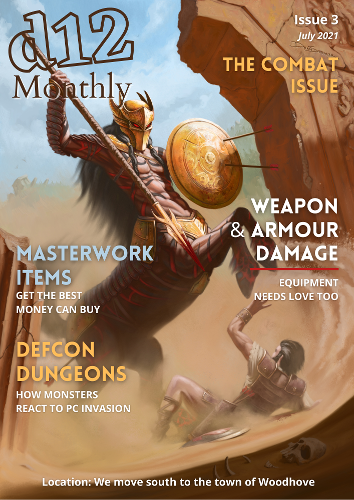 Issue 2 – Death Issue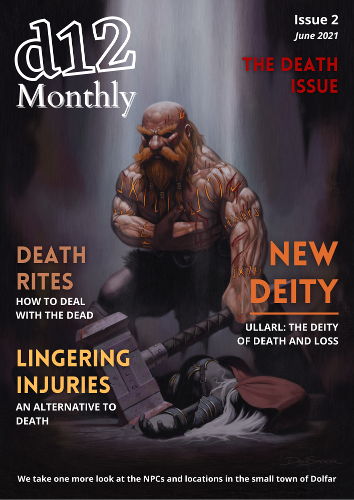 Issue 1 – Dungeon Issue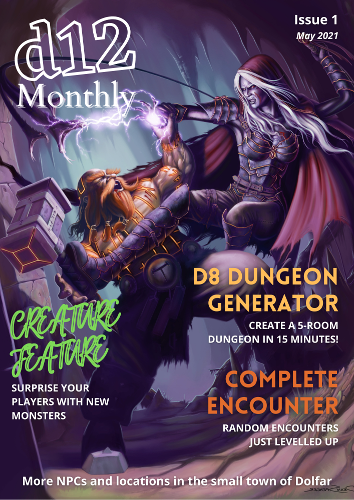 Issue 0 – Pilot Issue