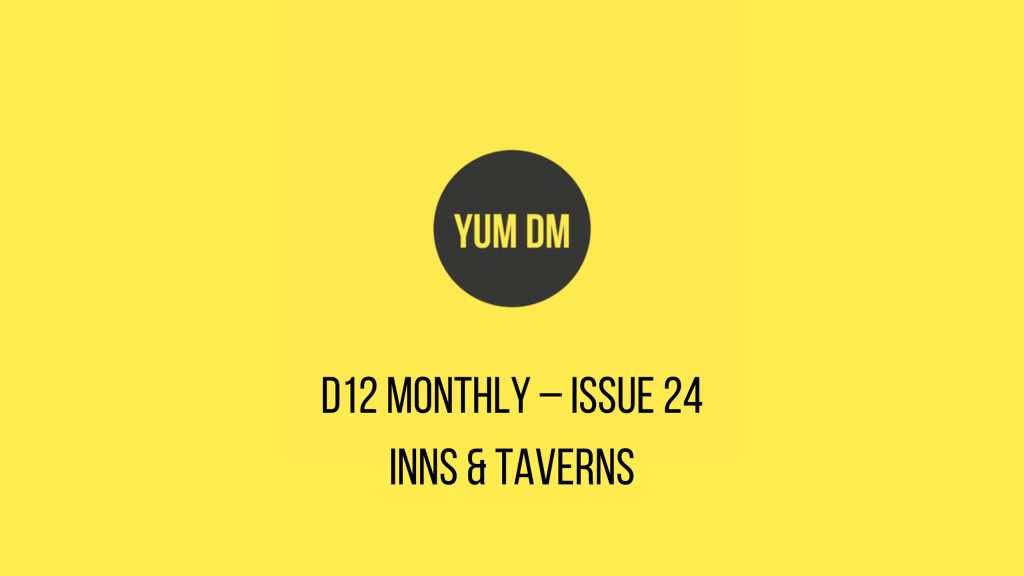 Issue 24 of my Dungeons and Dragons zine is out!
Issue 24 is all about the Inns & Taverns. It will feature articles on various types of inns and taverns, tavern dice games, list of tavern entertainment, various bards with a new OSE bard class, magic items for bards, and much more! (See below for details).
Download: d12 Monthly – Issue 24 (Inns & Taverns Issue) PDF

Want a printed edition? Join my Patreon and receive a printed edition each and every month. Plus, help to support what I do here.

Past Issues
Past Issue are also available.
Contributions
Want to feature in the zine in an upcoming issue? Feel free to contact me via Twitter and let me know what you want to contribute.
Issue 24 Contents
Issue 24 is jam-packed with a lot of content and contains the following feature articles:
Tavern Talk – Where I go over the various types of inns and taverns.
That's a Fare Deal – Food & drink a tavern or inn could serve.
Roll 'Em – Two dice games you can play at your table.
Songs & Nature – An outline of new bard types, with a new OSE bard class.
Magic to my Ears – New magical items for bard and entertainers.
The Forgotten Tavern – A new adventure location.
And much more! 
Art
Artists include: Cover art by Dean Spencer. Interior art by Daniel Commerci and Fat Goblin Games. Map by Dyson Logos. 
Printed Copy
If you want a printed copy, you can do this yourself or join 30+ others over on my patreon and I will send you a printed copy.
Adobe has a guide to print it so it becomes a booklet. Or simply follow the below settings when printing from Adobe PDF Reader.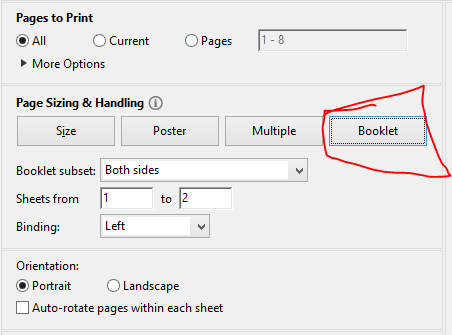 Over to You
Feel free to leave any feedback on this issue in the comments below! 🙂