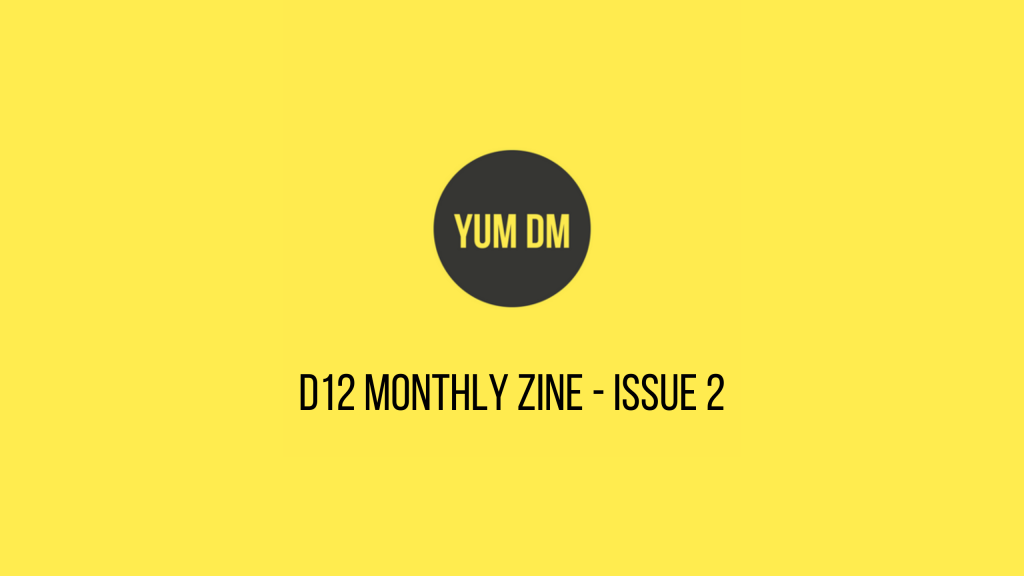 My D&D zine has a new name: d12 Monthly.
Due to copyright reasons I had to choose a new name for the zine, but never fear, it is still the same old zine inside.
Issue 2 of d12 Monthly is available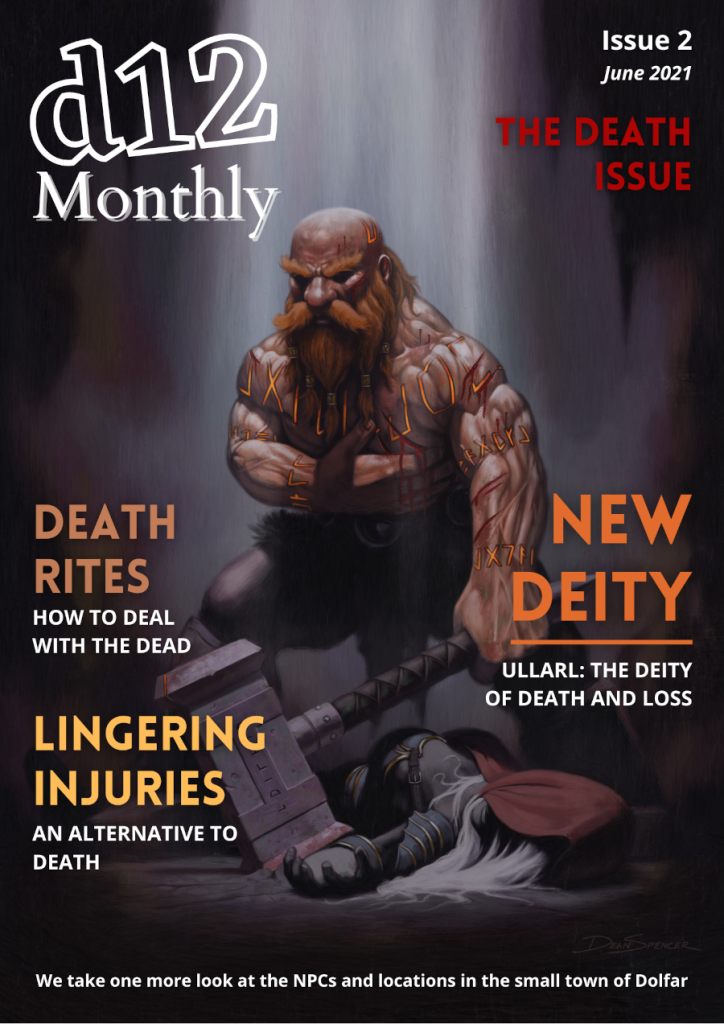 Download PDF (Free)  ||  Buy a Printed Issue
You can also give me on-going support for as little as $2 to help me continue releasing these zines over on Patreon.

Other zine issues are also available.
Issue Themes
Each issue has a particular theme that most of the article will be about. Issue 2's theme is Death.
Contributions
Want to feature in the zine in an upcoming issue? Feel free to contact me via Twitter and let me know what you want to contribute.
Issue 2 Contents
Issue 2 is jam-packed with a lot of content (20 pages worth!) and contains the following feature articles, including two new authors:
Death Rites – A list of different ways various cultures could handle the dead in your campaign world. Use it for inspiration. This article is by  Broke_AF_Games.
Death-Deal Artifacts – Three powerful artefact that could end your PCs lives or just pretend to. Use at your own risk!
Death-Defying Injuries – A system which allows you to cause debilitating injuries instead of death.
Different Ways to Die – How death has come to character throughout D&D's various editions.
Death in TTRPGs – How to handle death in your table top roleplaying game. This article is written by Dungeon Theory.
Ullarl: The Deity of Death and Loss – A new god for you to use in your campaign world.
Spirited Away – Where souls go after someone dies. This is how I handle death, and undeath, in my campaign world of Aythia.
Resurrection Risk – If you do have resurrection in your game, it should never be as easy as simply casting a spell. I give you seven ways to make this more interesting.
We also have several regular articles:
Location, Location, Location – We take one last look around Dolfar (before moving on to a new place in Issue 3). The maps are by the talented artist Alex the Map Maker (see below for larger versions of his maps).
Dramatis Personae – We look at a priest of Ullarl and some more occupants of Dolfar (all using the NPC MAP process from Issue 0).
Non-Magical Items – Issue 0 gave you a bunch of non-magical oils, and in this issue we get all tangled up with some non-magical ropes.
End Tables – Mixing things up a little in this issue, we move the Side Table to the end of the zine and give you seven random encounter tables to use for various locations.
Maps
What would d12 Monthly be like without some maps? Maps are by Alex the Map Maker and can be downloaded for personal use.
Cemetery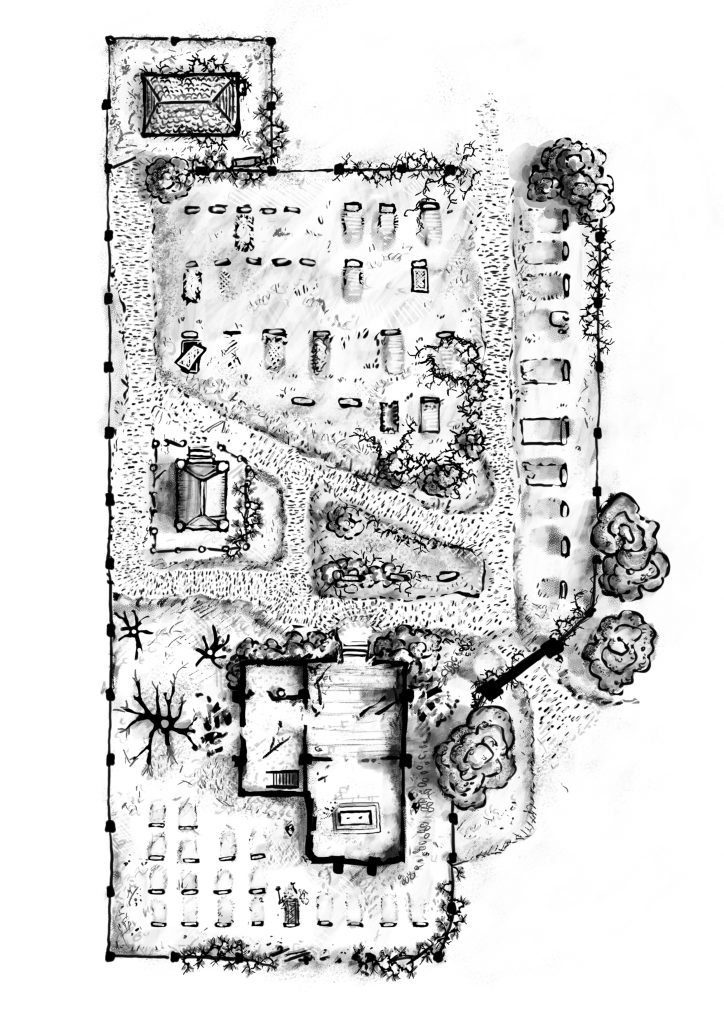 Crypt
Printed Copy
If you want a printed copy, you will need to do this yourself.
Adobe has a guide to print it so it becomes a booklet. Or simply follow the below settings when printing from Adobe PDF Reader.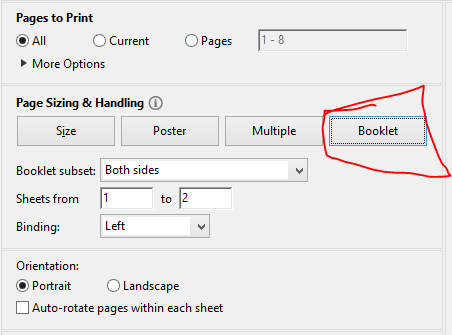 While You're Here…
Since 2021 I have been publishing d12 Monthly, a monthly zine, which has a ton of articles for any edition of Dungeons and Dragons.
Printed copies are available in my store. The PDF is available on DriveThruRPG and you can get both, plus support my work, via my Patreon.
I will also be releasing some more products in the near future.
Feel free to reach out to me on Twitter any time.