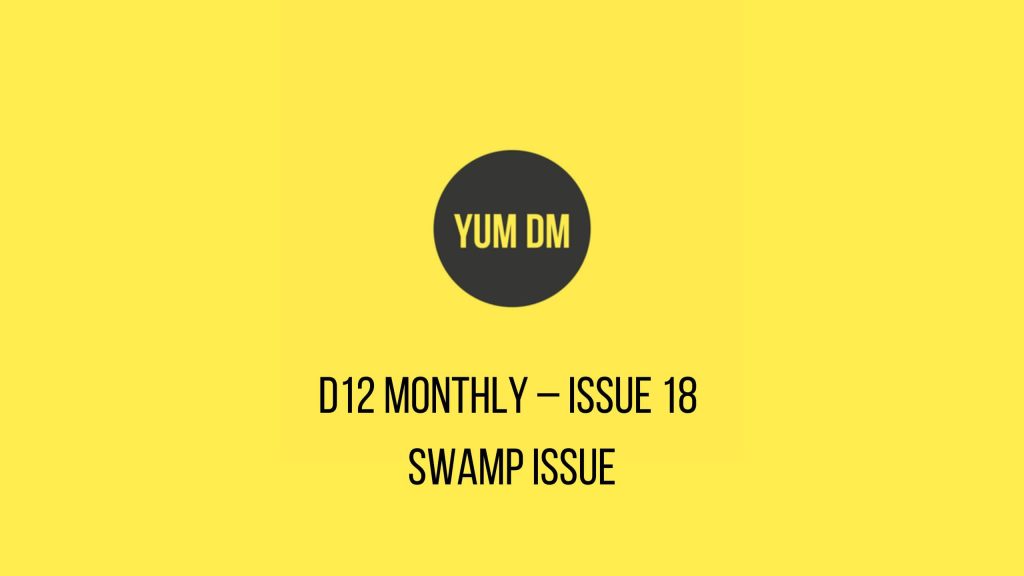 Issue 18 of my Dungeons and Dragons zine is out!
Issue 18 is all about Swamps. It will feature articles on types of swamps, creatures and locations found in wetlands, adventuring in these difficult terrains, new monster templates, and much more! (See below for details).
d12 Monthly – Issue 18 (Swamp Issue) PDF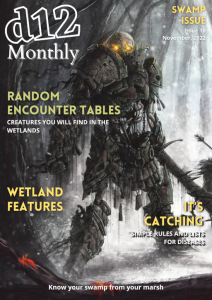 Want a printed edition? Join my Patreon and receive a printed edition each and every month. Plus, help to support what I do here.

Past Issues
Past Issue are also available.
Contributions
Want to feature in the zine in an upcoming issue? Feel free to contact me via Twitter and let me know what you want to contribute.
Issue 18 Contents
Issue 18 is jam-packed with a lot of content and contains the following feature articles:
What's in a Name? – Understanding the different types of wetlands: swamps, marshes, bogs, and fens.
Swamps Are Evil! – Giving your swamps a fantasy feel.
Creatures from the Black Lagoon – Creatures found in the various wetlands.
What Doesn't Kill You, Will Make You Stronger – Adventuring in the wetlands – the perils and dangers.
It Rises From the Earth – Features found in swamps and marshes. Both minor and major.
And much more! 
Art
Artists include: Jack Holliday, Rick Hershey, Dean Spencer, and Mac Teg. 
Printed Copy
If you want a printed copy, you can do this yourself or join 30+ others over on my patreon and I will send you a printed copy.
Adobe has a guide to print it so it becomes a booklet. Or simply follow the below settings when printing from Adobe PDF Reader.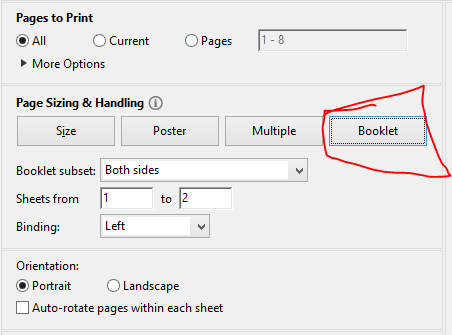 Over to You
Feel free to leave any feedback on this issue in the comments below! 🙂