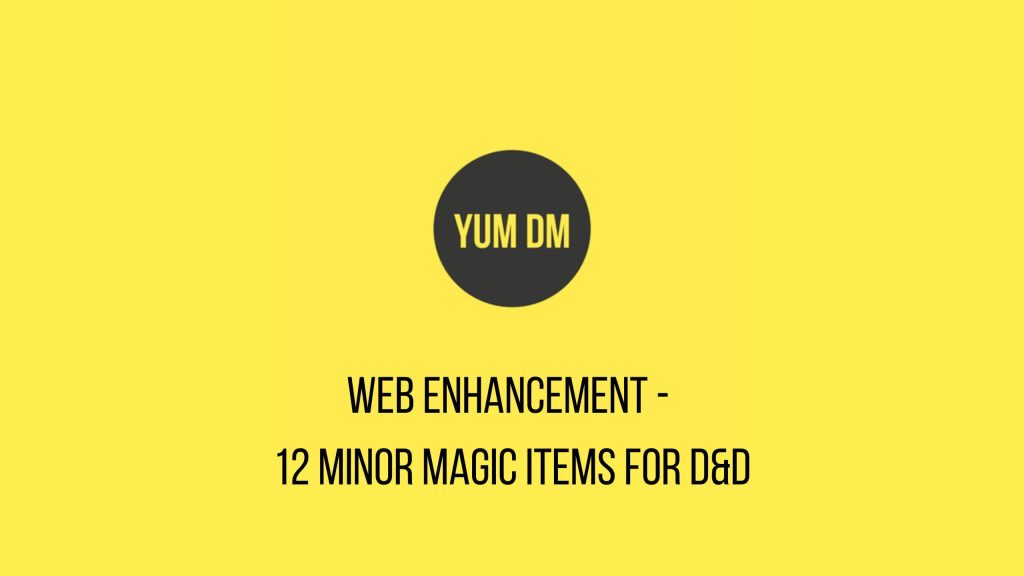 This is part of an on-going Web Enhancement series. 
In issue 25 of my Dungeons & Dragons zine, d12 Monthly, there is an article by Mike Pike on creating random minor magical items. You can find Issue 25 for free on this site.
It allows you to create some truly special mundane minor magic items for your PCs to find.
In this post I want to list 12 minor magic items I created separate of the table, just in case you don't have time to roll up your own.
Hopefully you can use these minor magic items in your D&D campaigns.
Continue reading "Web Enhancement – 12 Minor Magic Items For D&D"