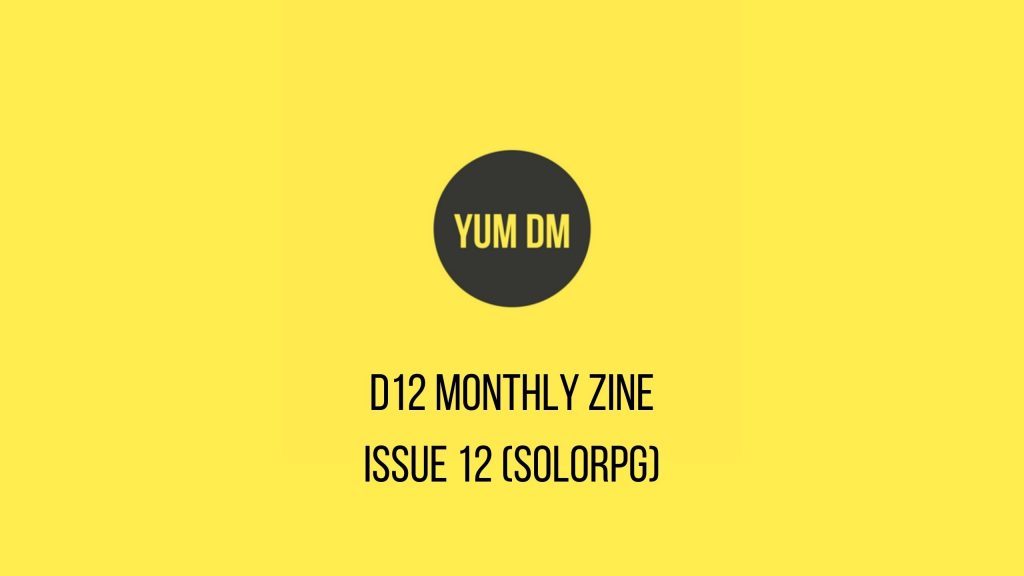 Issue 12 of my Dungeons and Dragons zine is out!
Issue 12 is all about solo roleplaying campaigns. It will feature articles on getting started, generating your party, getting to the dungeon, fitting out your dungeons, journaling your adventurers, and much more! (See below for details).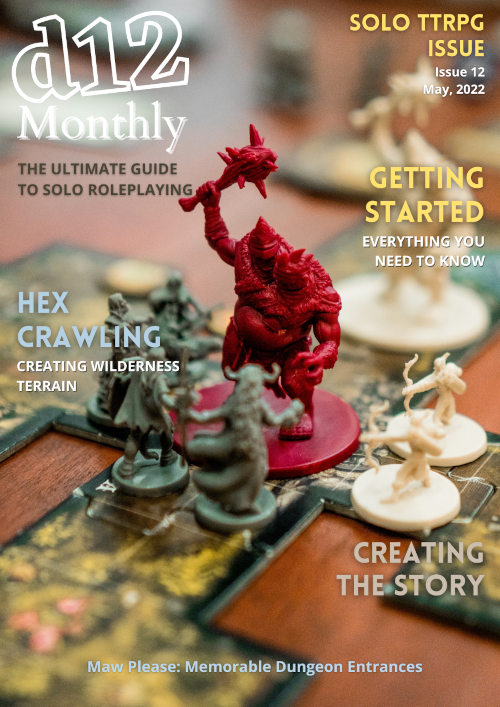 Download FREE PDF version  |  Buy FULL PDF + Physical Copy
Or you can join my Patreon and receive the FULL version in PDF for just US$2 per month, or a FULL version physical copy each and every month for a bit more. Plus, you will receive early release of each zine, updates, and the occasional free PDF.

Previous issues are also available to download for free, or you can buy physical copies of them as well.
Contributions
Want to feature in the zine in an upcoming issue? Feel free to contact me via Twitter and let me know what you want to contribute.
Issue 12 Contents
Issue 12 is jam-packed with a lot of content and contains the following feature articles:
Getting Start – Helping you start a solo D&D campaign.
Getting the Crew Together – Deciding on how many characters you need.
Crawling Hexes – Creating wilderness terrain by Roll to Save
Maw Please! – Your dungeon entrance
Dungeons Deep – Stocking your dungeons
Dungeon Dressing – Adding features to your dungeons
And much more! 
Art
Artists include: Dean Spencer, Carlos Castilho, Daniel Comerci, and AlextheMapMaker, and cover art by Clint Bustrillos. 
Printed Copy
If you want a printed copy, you can do this yourself or join 30+ others over on my patreon and I will send you a printed copy.
Adobe has a guide to print it so it becomes a booklet. Or simply follow the below settings when printing from Adobe PDF Reader.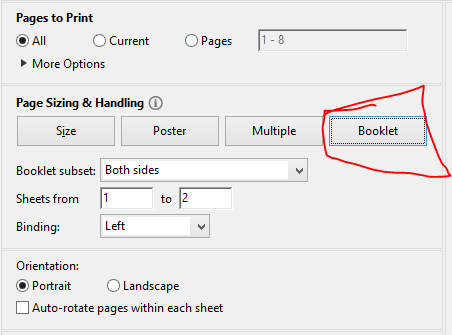 Over to You
Feel free to leave any feedback on this issue in the comments below! 🙂
While You're Here…
Since 2021 I have been publishing d12 Monthly, a monthly zine, which has a ton of articles for any edition of Dungeons and Dragons.
Printed copies are available in my store. The PDF is available on DriveThruRPG and you can get both, plus support my work, via my Patreon.
I will also be releasing some more products in the near future.
Feel free to reach out to me on Twitter any time.