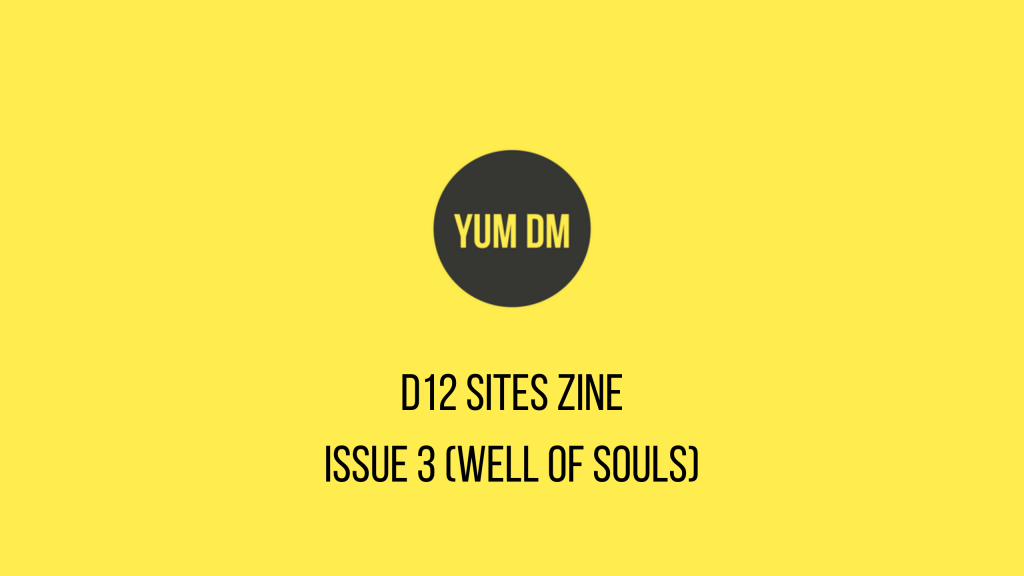 Well of Souls is Issue 3 of d12 Sites, my location zine for Dungeons & Dragons.
d12 Sites is a zine that covers a new location you can drop anywhere in your own D&D campaign world.
Issue 3 is covers the Well of Souls. It features an ancient well that is used to store the bodies of those who are forgotten. But there is a secret to the Well of Souls that not even the Keepers of Souls know. Can the PCs figure out this secret before they succumb to it!?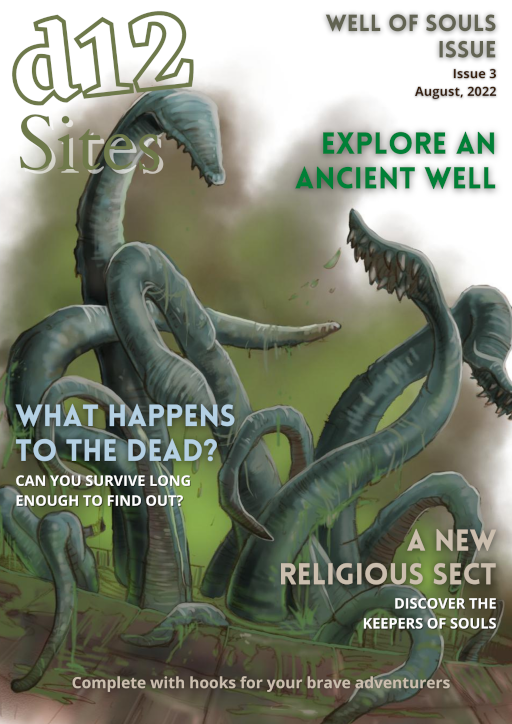 Want this zine? Join my Patreon and receive access to this and previous issues of d12 Sites zine – all for just $2 per month.

Other Zines
You can also get every single copy of my d12 Monthly zine for free.
Contributions
Want to feature in the zine in an upcoming issue? Feel free to contact me via Twitter and let me know what you want to contribute.
Issue 3 – Well of Souls – Contents
Issue 3 is contains the following:
A New Location – The Well of Souls.
New Religious Sect – The Keepers of Souls are a sect of the Church of Ullarl.
How to Expand the Location – I give you guidance on how to expand this location to add further depth to it.
New Monster – I introduce the Rootlings: magically created creatures made out of roots.
Maps – A detailed map of the well, including both a plan and cross-section by AlextheMapMaker.
And much more! 
Printed Copy
If you want a printed copy, you can do this yourself or join 30+ others over on my patreon and I will send you a printed copy.
Adobe has a guide to print it so it becomes a booklet. Or simply follow the below settings when printing from Adobe PDF Reader.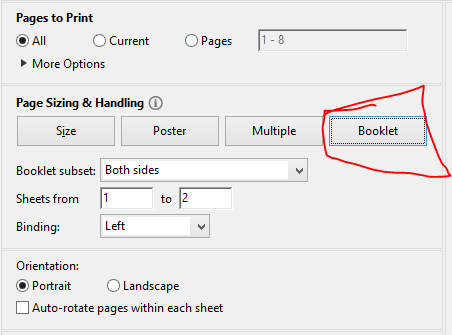 Over to You
Feel free to leave any feedback on this issue in the comments below! 🙂
While You're Here…
Since 2021 I have been publishing d12 Monthly, a monthly zine, which has a ton of articles for any edition of Dungeons and Dragons.
Printed copies are available in my store. The PDF is available on DriveThruRPG and you can get both, plus support my work, via my Patreon.
I will also be releasing some more products in the near future.
Feel free to reach out to me on Twitter any time.