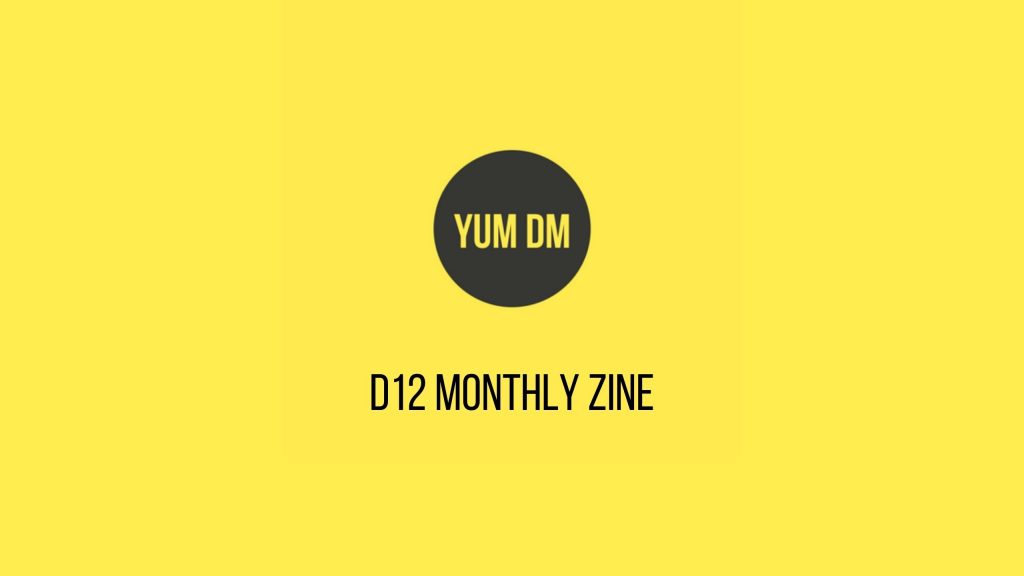 d12 Monthly is my flagship product which is very much inspired by the Dragon magazines of old.
It is edition-agnostic and contains a lot of articles, and each issue is themed. Some of the past themes include: death, wilderness, dungeons, the underdark, combat, and many more.
They come out at the start of each month (earlier, if you are a patron on Patreon. or an email subscriber).
They range from 20 pages to 28 pages in length and have an average of 9-10 articles per issue.
You can find all of them on my zine page for free PDF downloads.

You can also get physical copies mailed to you each month (full colour cover and black & white interior) if you are a patron.

While You're Here…
Since 2021 I have been publishing d12 Monthly, a monthly zine, which has a ton of articles for any edition of Dungeons and Dragons.
Printed copies are available in my store. The PDF is available on DriveThruRPG and you can get both, plus support my work, via my Patreon.
I will also be releasing some more products in the near future.
Feel free to reach out to me on Twitter any time.