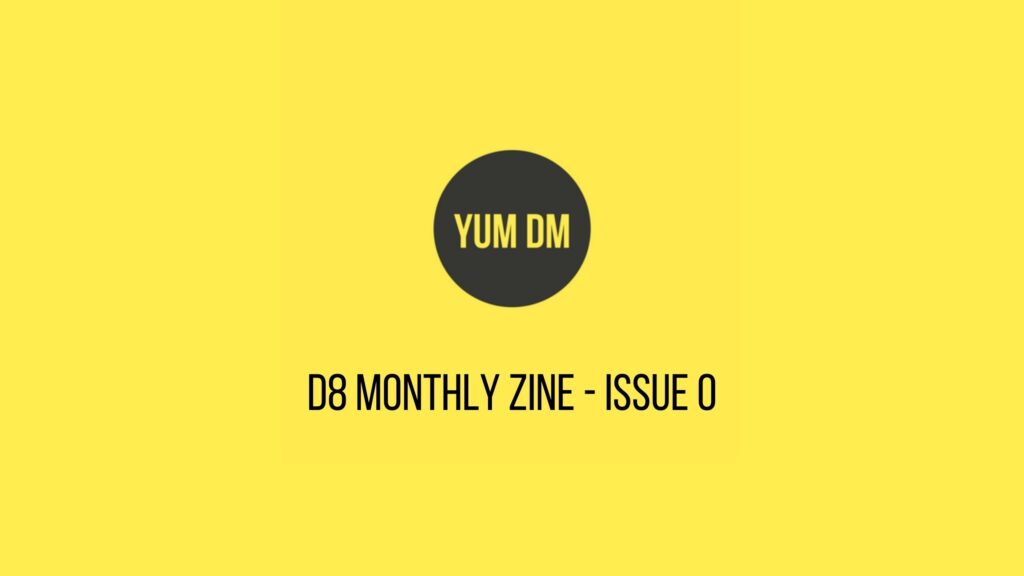 In April 2021, I am launching Issue 0 of a new Dungeons and Dragons zine, called d8 Monthly.
This is mostly a passion project, but it is also provides me with another channel to write about D&D and to give back to the community.
I loved the old Dragon magazines, and I miss reading printed magazines and books, and I wanted to recapture that by producing something others can enjoy.
This is why I am going to make this zine available as a downloadable PDF, but also a printed zine which is sent to you each and every month.
Issue 0 is, like a session 0, a bit of a test for you to see what I am putting together and also for me to get feedback on what you want to see.
It will be free to download, and I will let you know how to get a printed issue sent to you (there will be a small price attached to this).
The magazine is mainly put together by me, but I have already had some great contributions from Tale of the Manticore, Alex the Mapmaker, and HODAG RPG.
If you want to contribute for future issues, please reach out and contact me via Twitter.
I also wanted to use this blog to let you know when future editions are coming out and give you some sneak peaks when I can, so I will be adding an email service soon.
The first "Issue 0" is almost ready and here is a sneak peak of the cover.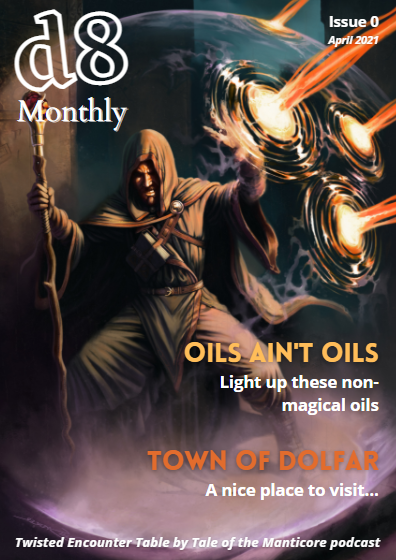 This issue will have the following articles:
Oils Ain't Oils – non-magical oils for adventurers
Twisted Encounter Table – a random encounter table for mountainous terrain
Shorthand Your NPCs – a way to write up and remember NPCs easily
Location, Location, Location – travel to the small town of Dolfar
Dramatis Personae – a closer look at an NPC who lives in Dolfar
Let me know what you think so far in the comments below.