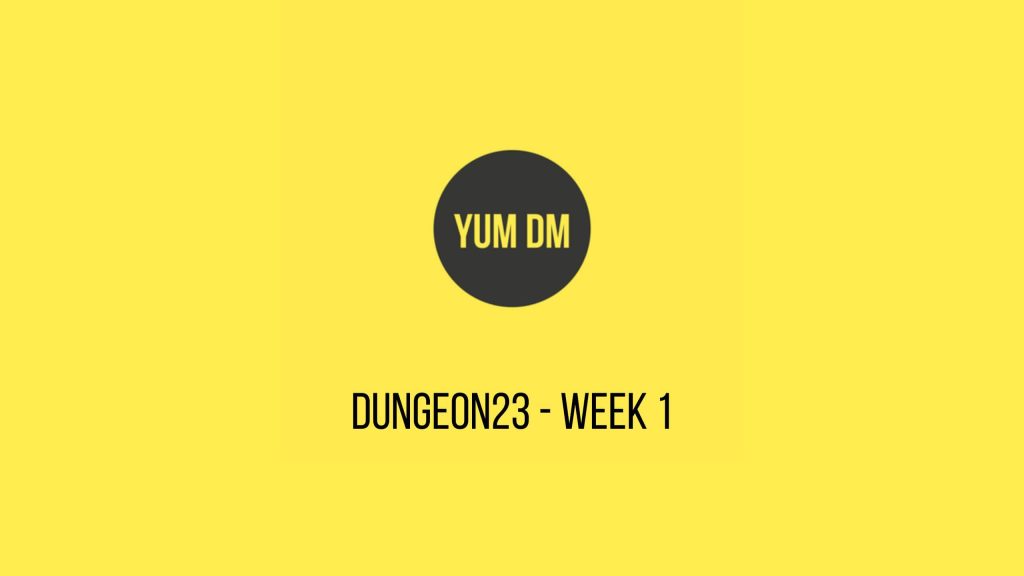 Week 1 of Dungeon23 has launched!
This will cover areas 1-9 on level 1.
Part of the map for level 1 is below, and this covers the areas in question.
You will see by the map, other areas (still in pencil) lead off from these areas, deeper into the first level of the mega-dungeon.
If you don't know what Dungeon23 is all about, see my first post on Dungeon23 for more information.
You can also follow along on my Dungeon23 page.
Below is the map for the first part of level 1 of the mega-dungeon.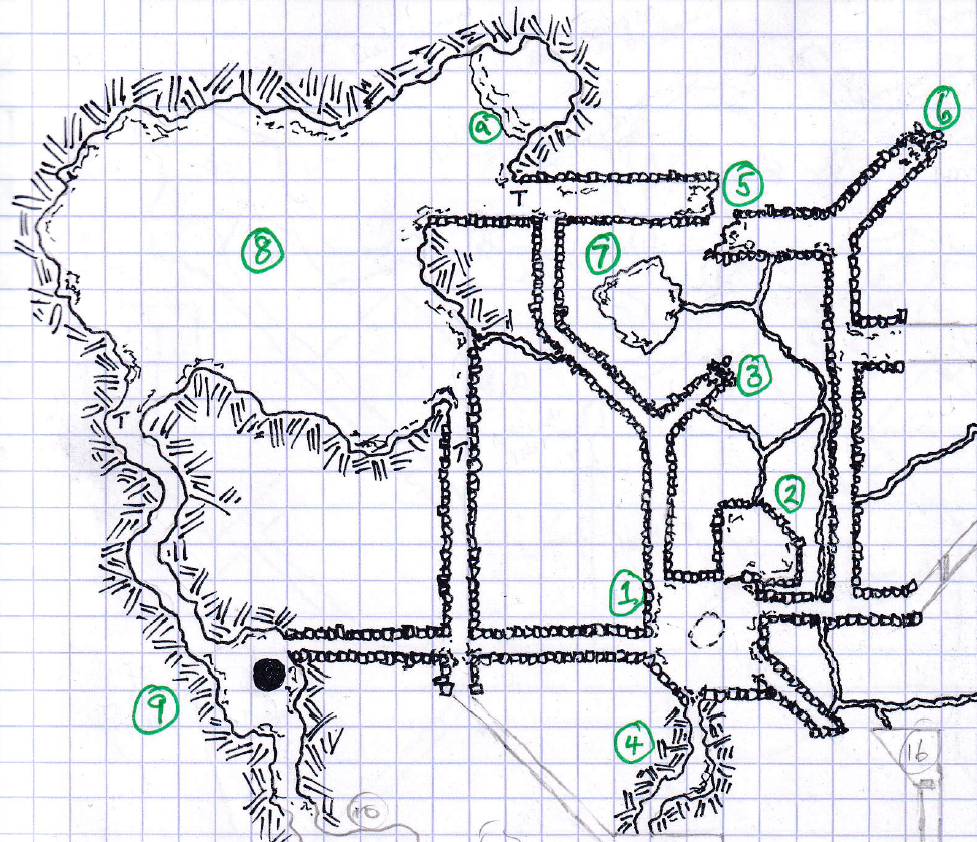 You can download the PDF containing the locations numbered above.
As well as covering areas 1-9 on level 1, it also gives a quick background on the dungeon, recent events and how to use them, and a handful of factions that occupy level 1.
Keep in mind this is a rough first draft. I will clean it up as the dungeon grows and develops. Enjoy!
While You're Here…
Since 2021 I have been publishing d12 Monthly, a monthly zine, which has a ton of articles for any edition of Dungeons and Dragons.
Printed copies are available in my store. The PDF is available on DriveThruRPG and you can get both, plus support my work, via my Patreon.
I will also be releasing some more products in the near future.
Feel free to reach out to me on Twitter any time.