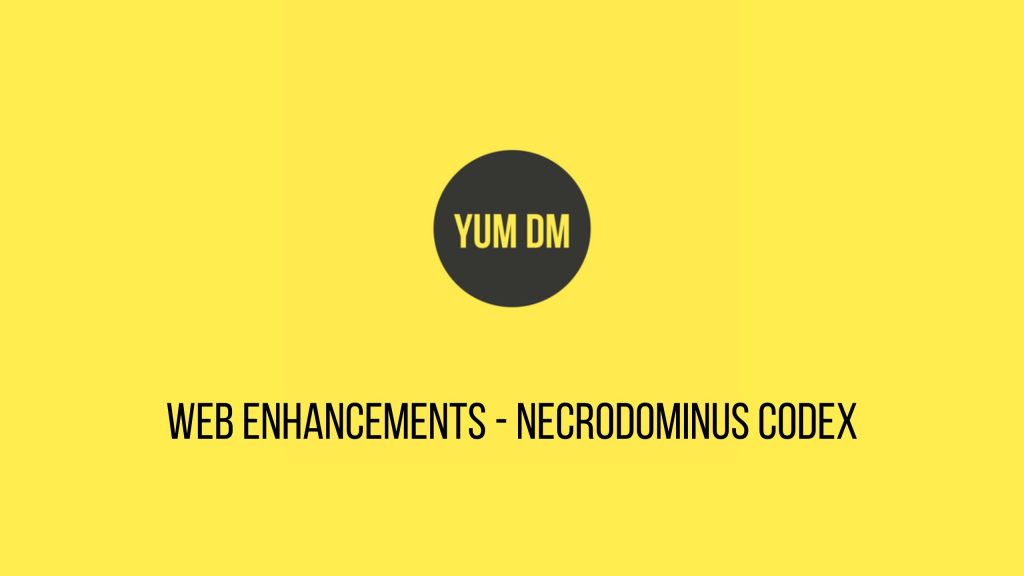 This is a web enhancement for Issue 28 of d12 Monthly. 
The Necrodominus Codex is an ancient tome which was created by a powerful and resourceful necromancer centuries ago.
It has been lost for a long time, but it has passed through many hands throughout the years since its creation. And it contains spells and rituals related to necromancy and the creation of undead.