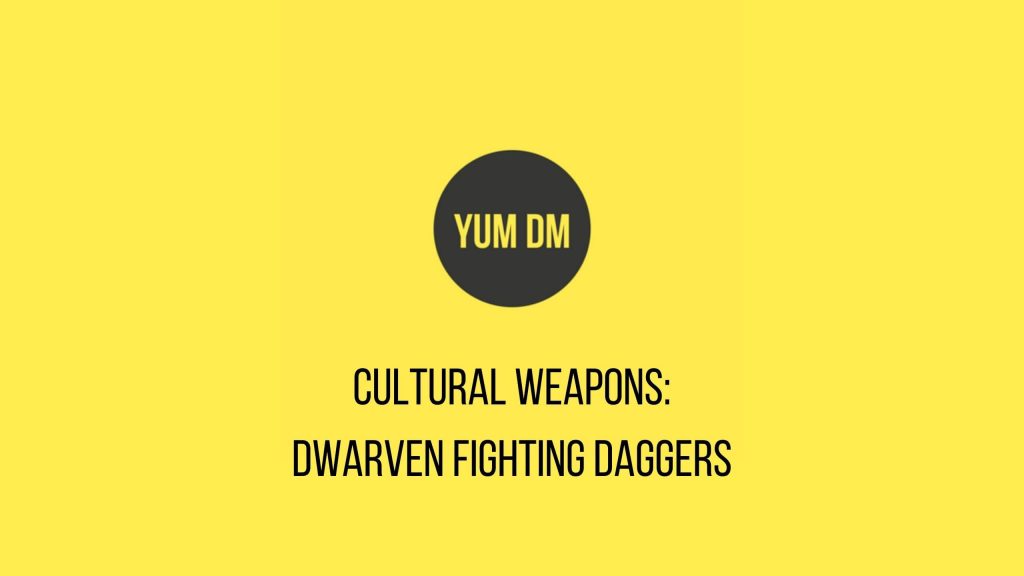 This is the first of an on-going series I am writing for the blog on cultural weapons. These will feature a twist on regular weapons in D&D or brand new ones. 
Mountain Dwarves usually fight in their often cramped tunnels and chambers that make up the mountain dwarven empire under the Dragonspine Mountain. 
Due to these cramped conditions, mountain dwarves often use spears, shortswords, daggers, and crossbows (as opposed to giant axes and warhammers their surface cousins tend to use). 
One of these weapons is the Dwarven Fighting Dagger. 
Continue reading "Cultural Weapons – Dwarven Fighting Dagger"