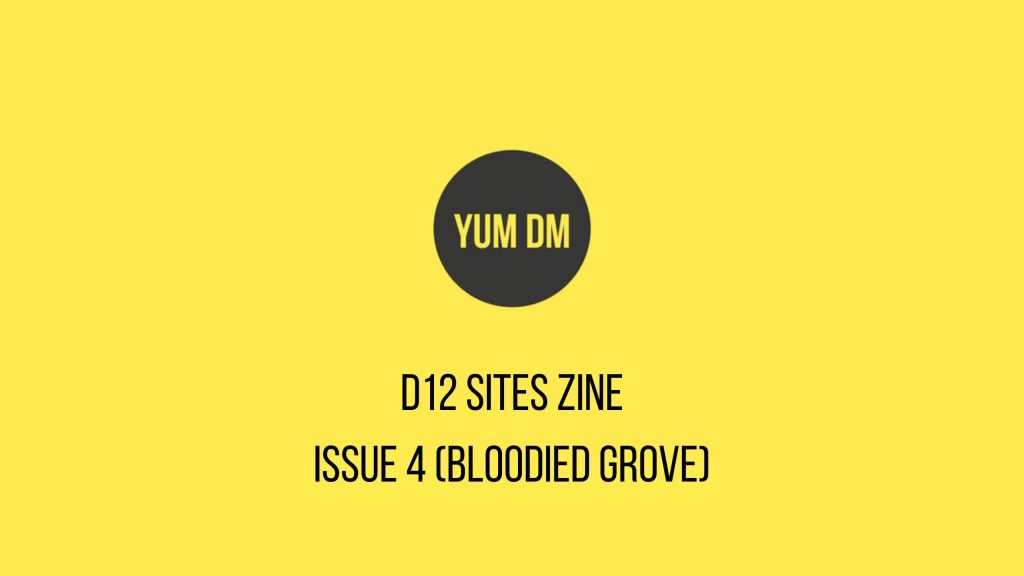 Bloodied Grove is Issue 4 of d12 Sites, my location zine for Dungeons & Dragons.
d12 Sites is a zine that covers a new location you can drop anywhere in your own D&D campaign world.
Issue 4 is covers the Bloodied Grove. It features a once beautiful druid's grove that has been corrupted by the Cult of the Bloodied Hand – one that is hell-bent on enacting a ritual that will awaken a long-dormant evil. But there is more to this cult than first meets the eye.