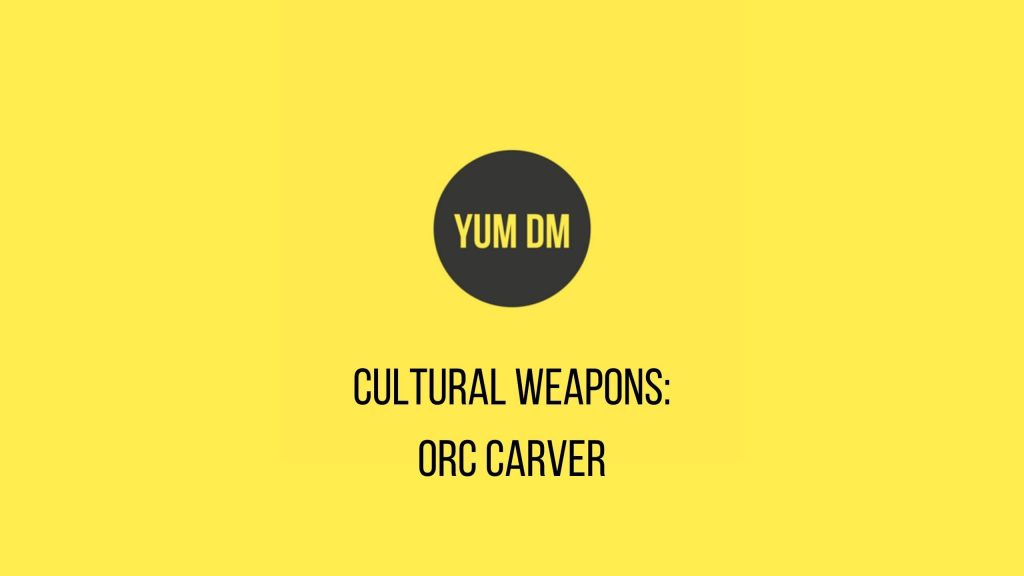 This is part of a series on cultural weapons I am writing. 
The Orc Carver is a sword typically used by orcs all over the Known World and especially in the Dragonspine mountain region.
Original made by the Eklish Empire, this weapon was co-opted by the orcs after they smashed that empire.