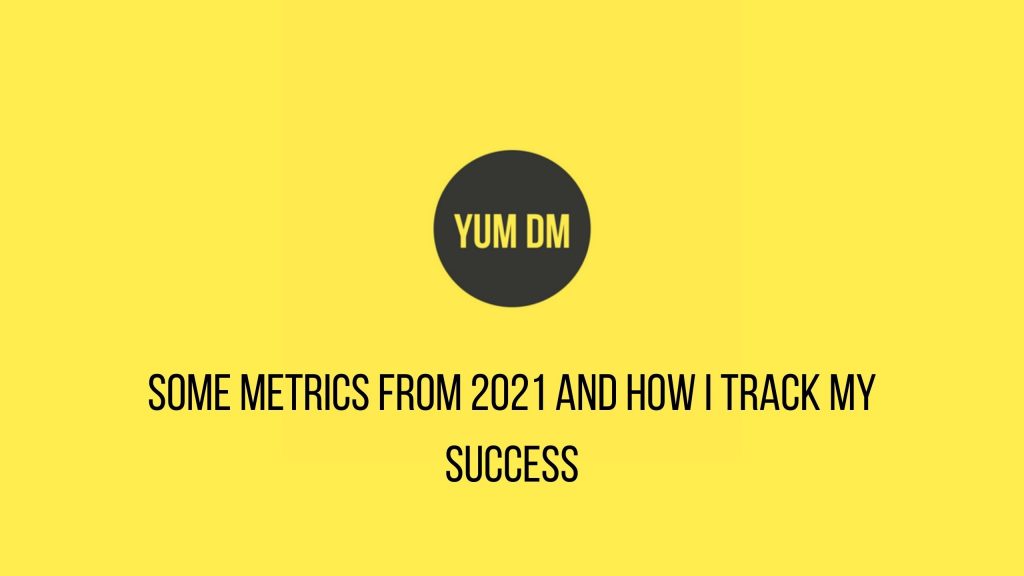 Tracking my success is important to me.
2021 was a good year for YUMDM, even though the world around me (and many others) seemed to be closing in.
For starters, I launched my D&D zine, launched a Patreon, and also have some goals going into 2022.
But, to know how far you have come you need to be able to track your success (and failures).
One way to do this is to track some important metrics.
Continue reading "Tracking My Success – Metrics From 2021 And How I Track Them"